Content£º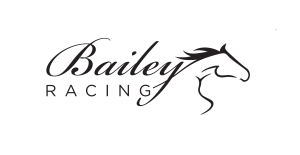 Bailey Racing Limited (BRL) is a company formed to offer a number of opportunities within the thoroughbred racing industry. These opportunities include exclusive ownership of race horses, syndication or partnerships. In addition we offer first class training facilities at private stables set in 200 acres of beautiful farmland with own gallops and facilities. A major part of the business involves sourcing and purchasing of new stock for either private individuals or for business purposes. Corporate and hospitality packages are also additional services available.
The objective of BRL participation in The China Horse Fair is to seek potential business partners to work with on future projects.
The staff of BRL have travelled extensively in China during the past 15 years having set up a company in Shanghai and are therefore aware of the exciting opportunities in such a vibrant market.
From our market research activities BRL are aware that a large proportion of current bloodstock is imported into China to enhance the industry. BRL would like the opportunity to assist in sourcing of future stock.
To conclude BRL would like to meet and work with progressive individuals or companies looking for business opportunities between the UK and China.