Content£º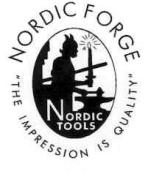 Chennor International Horse Industry Co., Ltd is one trading company who is specialized in horseshoes and related products. We the exclusive agent of Victory Racing Plate who is the professional racing plates manufacturer and has hundreds of years history and Nordic Forge Inc. who is specialized in manufacturing horseshoes and related tools. We mainly sell the following products:
Victory Aluminum Racing Plates
Victory Steel Training Plates
Victory Aluminum Horseshoes
Victory Nails

Nordic Steel Horseshoes
Nordic Horse Tools, Nipper and Clincher.
Nordic Other Products that related with Horse Hoof.