Content£º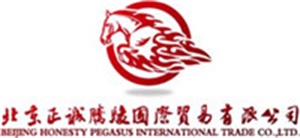 We focus on horses and the relative products import and export service. Many years (since 1994) experience to live animals import and export business, long term cooperation with many international horse service organizations and companies, very good relationship with the government authorities and the best and honest services turn us into one of the best horse import and export agent in China.

Long-term cooperation agencies in America, Netherlands, Germany, Denmark, Russia, Australia, New Zealand and Japan can make sure your horses to be handled safety and quickly.

Most sources of horses quarantine farms in China makes sure the clients do not have to worry too much. We own Six quarantine farms in Beijing. The capabilities are 21 horses and 84 horses. We also have long-term cooperation with other quarantine farms in Beijing area. In Shanghai we have a contracted quarantine farm, which can take 50 horses in one lot. Other cities, if it is necessary, we can help the clients to approval their own quarantine farms.

Beijing Honest Pegasus International Trade Co., Ltd., is willing to supply our best services to you and your horses. It is our pleasure to promote the communion of horses between China and worldwide.